Specialized Departments for Every Need
Explore Our Array of Specialized Departments: A Multidisciplinary Approach to Comprehensive and Personalized Healthcare
Whether you are seeking treatment for a chronic condition or require urgent care, you can trust Hospital Excel to provide the highest quality of care in a compassionate and supportive environment. Keep reading to learn more about our services, expertise, and how we can help you on your road to recovery.
Comprehensive oral health solutions, from cleanings to complex surgeries.
Urology
Expert care for urinary tract conditions, utilizing minimally invasive treatments.
Center for General Surgery
Advanced surgical expertise focused on safety and rapid recovery.
Exceptional care for musculoskeletal and trauma issues, including advanced joint replacements.
Emergency & Urgent Care Medicine
Around-the-clock medical attention for acute conditions and injuries.
Cardiology Center
State-of-the-art diagnostics and compassionate care for heart health.
Neurosurgery
Cutting-edge surgical interventions for complex brain and spinal disorders.
Gynecology & Obstetrics (Women's Clinic)
Comprehensive women's health services, from fertility through menopause.
Gastroenterology
Expert diagnosis and treatment of digestive system disorders.
Pediatric Center (Excel Kids)
Specialized care tailored for young patients in a child-friendly setting.
Ears, Nose and Throat (ENT)
Integrated approach to diagnosing and treating ENT conditions.
Interventional Radiology
Minimally invasive, image-guided techniques for targeted treatment and diagnosis.
Colorectal Surgery
Minimally invasive approaches for colorectal conditions.
Vascular Medicine
Specialized diagnostic and treatment options for vascular health.
Cancer Center
Multi-disciplinary approaches employing the latest treatment protocols and technologies.
Pain Medicine
Comprehensive pain management using both medication and interventional procedures.
Plastic Surgery
Aesthetic and reconstructive solutions to enhance natural beauty.
Anesthesiology
Safe and effective anesthesia options for surgical and procedural needs.
Ophthalmology Clinic (IDOC)
Complete eye care from routine check-ups to advanced surgical treatments.
Neurology
State-of-the-art care for a wide range of neurological disorders.
Hematology and Hemotherapy
Expert care for blood disorders and diseases.
Primary Care Medicine
General healthcare services for both preventative and chronic conditions.
Physical Medicine and Rehabilitation
Rehabilitation services designed to restore functionality and quality of life.
Mental Health Clinic
Tailored psychological and psychiatric treatments for mental health conditions.
Internal Medicine
Comprehensive adult care spanning a wide range of conditions and diseases.
Nutrition
Customized nutritional counseling for overall health & well-being.
Dermatology
Advanced treatments for a range of skin conditions.
Cosmetology
Non-invasive aesthetic enhancements for skin, hair, and nails.
Immunology
Expertise in diagnosing and treating immune system disorders.
Endocrinology
Specialized care for hormonal imbalances, including diabetes management.
Pulmonology
Expert diagnosis and treatment of respiratory conditions and sleep disorders.
Communication, Audiology, Otoneurology, and Phoniatrics
Comprehensive solutions for hearing, balance, and speech issues.
Nephrology
Kidney-focused care including advanced dialysis services.
Rheumatology
Specialized treatments for autoimmune and musculoskeletal conditions.
Geriatrics
Elderly care focused on preserving independence and quality of life.
Oral Medicine
Diagnosis and treatment of complex oral and facial conditions.
Pathology
In-depth diagnostic services for accurate disease identification and management.
Physiology
Evaluation and optimization of bodily functions for enhanced health.
Multidisciplinary Approach
At our hospital, we understand that figuring out how to deal with injuries can be overwhelming. That's why we strive to make your experience as seamless and stress-free as possible. Our patient-centric approach ensures that you receive the best possible care from the moment you walk through our doors. Our compassionate team is dedicated to not only treating your injuries but also guiding you through the recovery process with support and expertise.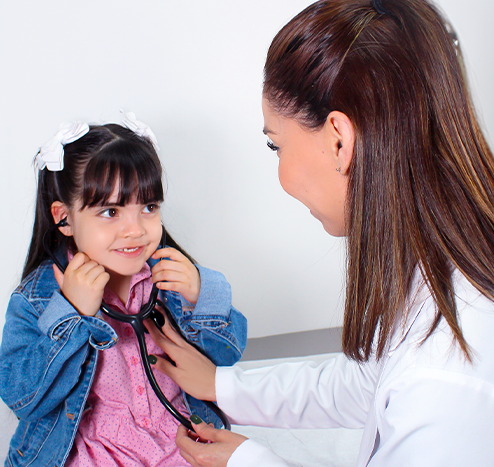 Healthcare Hospital in Tijuana, Mexico
At Hospital Excel, our qualified medical staff is the cornerstone of our exceptional medical centers. Check out our team of experienced doctors, who bring years of expertise and a commitment to continuously evolving their knowledge in the latest medical techniques, methods, and equipment.